There are currently 114 stubs. You can help us by expanding these articles!
Universal Interactive
From the Crash Bandicoot Wiki, the Crash Bandicoot encyclopedia
Jump to navigation
Jump to search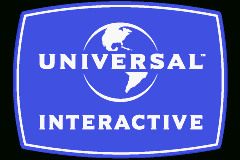 Universal Interactive, originally known as Universal Interactive Studios until 2001, was a North American video game publisher that was owned by Universal Studios. They were the producer for every Crash Bandicoot game up to Crash Bandicoot 2: N-Tranced. This was because in 2003, they merged with Vivendi Games and became Vivendi Universal Games. Universal was also the producer of the early Spyro games.