There are currently 114 stubs. You can help us by expanding these articles!
Sony Computer Entertainment
From the Crash Bandicoot Wiki, the Crash Bandicoot encyclopedia
Jump to navigation
Jump to search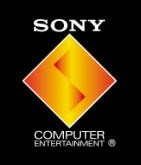 Sony Computer Entertainment is a large multinational video game company that created the PlayStation line of consoles. They and Universal Interactive Studios were the publishers of the five original Crash Bandicoot games for the PlayStation. In early 2001, Sony bought Naughty Dog, who has since become a first-party developer for the studio.[1] Sony did not secure exclusive rights to the Crash Bandicoot franchise, as it was owned by Universal at the time.
In late November of 2013, a rumor was spread that Sony brought the rights to Crash Bandicoot from Activision Blizzard. However, this was proven to be false.[2]
References
[
edit
]