PlayStation 4
From Crash Bandicoot Wiki
Jump to navigation
Jump to search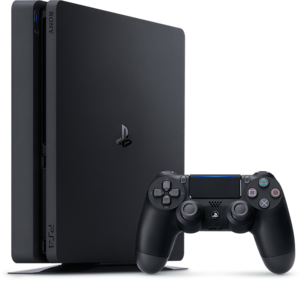 The PlayStation 4 is the fourth home console in Sony's brand of PlayStation. The console was first released in 2013.
Games
There are three Crash Bandicoot games for the PlayStation 4, although Crash Bandicoot's first console appearance was in Skylanders: Imaginators. A pitch was made by Cerny Games, although it was cancelled and converted into the game Knack.
Compilations
Four compilations were released for both the PlayStation 4 and the Xbox One, with only the Crash + Spyro Triple Play Bundle being digital-only.