There are currently 114 stubs. You can help us by expanding these articles!
Crash Team Racing Nitro-Fueled
From the Crash Bandicoot Wiki, the Crash Bandicoot encyclopedia
Jump to navigation
Jump to search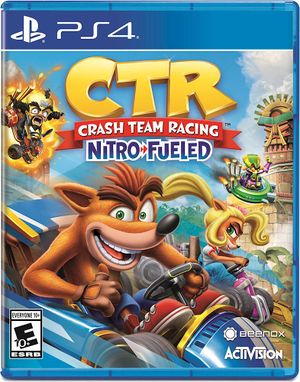 Crash Team Racing Nitro-Fueled is a racing game for the PlayStation 4, Xbox One and the Nintendo Switch. It is a remake of both Crash Team Racing and Crash Nitro Kart, and has the former's name in its title. The game was developed by Beenox and published by Activision in June 2019.
Gallery
[
edit
]
This article is a stub. You can help the Crash Bandicoot Wiki by expanding it.