There are currently 114 stubs. You can help us by expanding these articles!
Zeebo
From the Crash Bandicoot Wiki, the Crash Bandicoot encyclopedia
Jump to navigation
Jump to search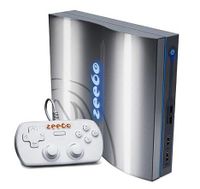 The Zeebo is a 3G-enabled home console released in Brazil and Mexico in 2009. Every game for the Zeebo was released digitally via Zeebonet, and only one Crash Bandicoot game was released on the system.